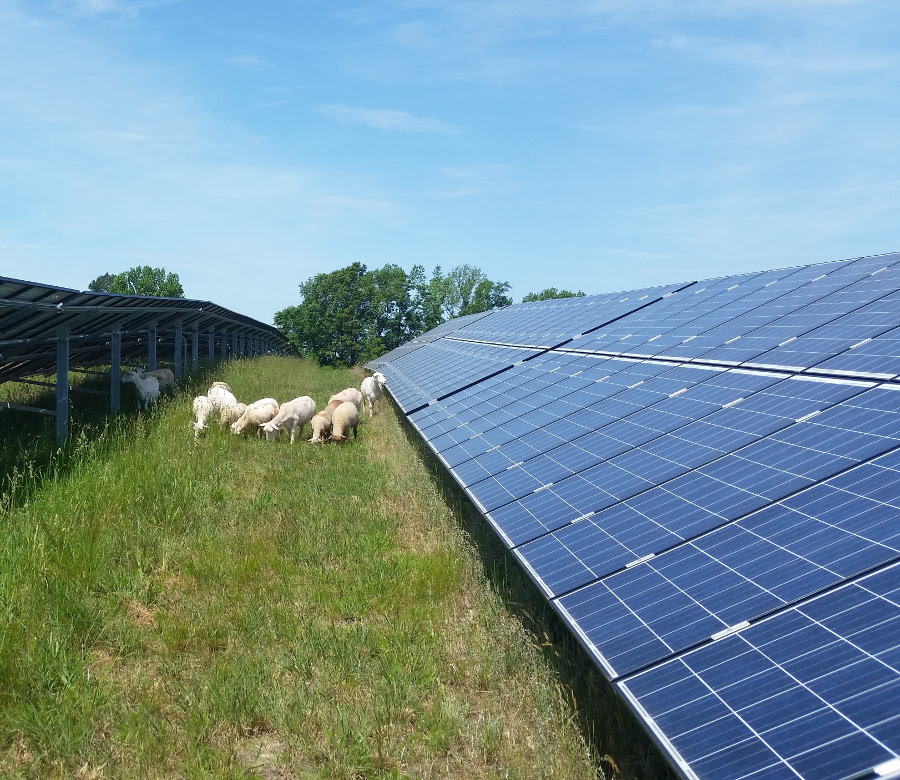 The goal of the Sun-Raised Farms collaborative project is to enhance their lamb quality and yield. Their specific objective is to identify breeds that both achieve both good meat quality and prolificacy, or good mothering characteristics.
In sheep production, breeding stock selection is a key determinant of lamb quality. Farmers need to make breeding decisions that balance the need for high yields (e.g., low lamb mortality) and meat quality. These characteristics are not automatically found together in currently available breeding stock or seed stock suppliers suitable for outdoor pasture-based production systems.
This year, the group plans to establish and collect baseline records and build a data set for their network of sheep farmers through the implementation of an EID (electronic ID) record keeping system. The group's farmers often graze their sheep on solar farms.
Shawn is working with farmers to implement the traceability software. He plans to have a tagging workshop event (when the software goes into effect) by October of 2016.