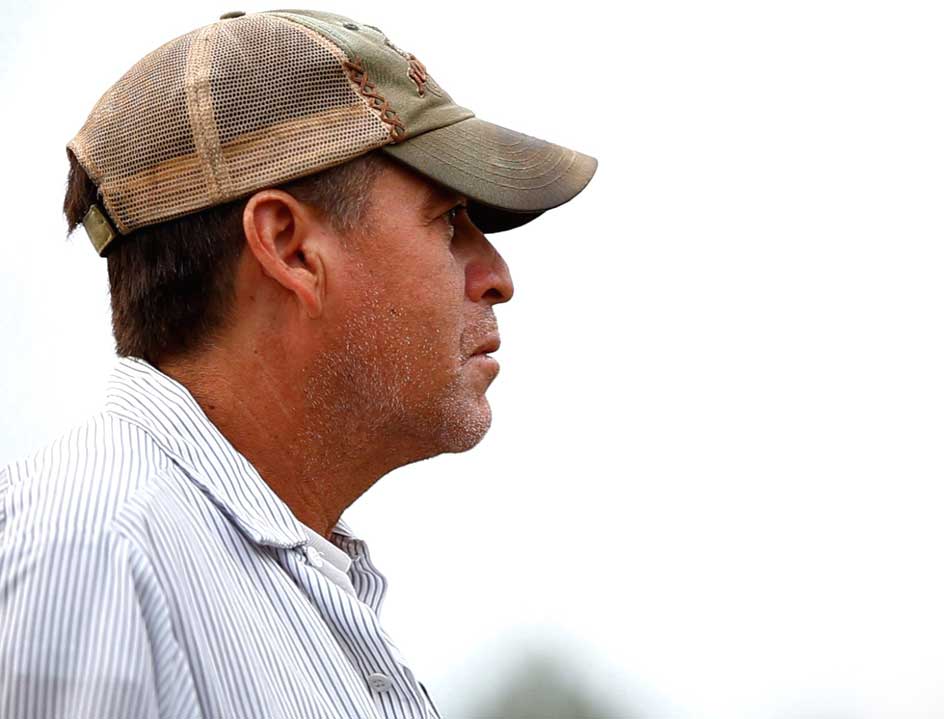 Farm: Vargas Farms
Operator: Felix Vargas
Production: Vegetables, Small Fruit
Location: Lawndale, Cleveland County, NC
"This area has many people from Mexico and Central America. Many are like me and miss some of the traditional foods such as jicama and chayote they remember from childhood. It will be great for them to share these types of foods with their children and grandchildren, many whom are US citizens by birth. Small stores that cater to the Hispanic population have a difficult time stocking many of these items. Essentially none are produced locally."
Felix Vargas, owner and operator of Vargas Farms, has come a long way from his childhood days in Mexico when he walked behind a mule and plow working on his father's farm. He first came to the United States as a migrant field-hand, picking crops for large operations and working toward establishing himself as a farmer. He began with under 30 acres in the foothills of the Blue Ridge Mountains and slowly grew his farm to its present size of 700 acres.
Vargas Farms primarily cultivates and markets about 75 acres of conventional produce including cucumbers, yellow squash, potatoes, bell peppers, blueberries, and strawberries. However, in recent years, Felix has witnessed a growing demand on the part of the Latino community for culturally significant foods, including varieties of fruits and vegetables traditionally grown in Mexico and Central America.
Jicama, chayote, and passionfruit are common in the kitchens of Mexico or Central America, but locally-grown varieties of these fruits and vegetables are not typically found in the tiendas and grocery stores that cater to Latino communities in rural areas. Felix found that the passion fruit juice sold at the tiendas in his area were made with fruit produced in Southeast Asia. He had experience growing a variety of passionfruit, Passiflora incarnata, on his own farm, and was drawn to the idea of bringing it into larger-scale production to supply local markets.
In 2012, Felix was awarded a grant to experiment with growing traditional Mexican and Central American crops by using season extension technology. He also planned to try using similar techniques to extend the growing season for his conventional crops. He constructed hoop houses and installed other structures on his farm to extend the season for crops that thrive in longer periods of dry, hot weather. Felix also retrofitted an old greenhouse for planting jicama and chayote. He used floating row cover to protect his strawberries and passion fruit vines. Using the Quick Hoop™ system, Felix planted green beans and summer squash. The added protection for his conventional crops resulted in greater yields and a longer season, and he was able to successfully cultivate jicama and passion fruit in his first year of production.
Felix also recently started producing value-added products including jams and jellies from his small fruit crops. He uses little to no sugar to provide a product more suitable for those with diabetes and for health-conscious consumers. The farm's strawberry jam has been successfully tested with a group of customers with diabetes, and Felix looks forward to continuing to improve this new product line.
By expanding production to include traditional Mexican and Central American produce, Felix is providing goods for a new market, helping his farm grow, and contributing to a more sustainable food system by reducing the consumption of high-mileage produce.