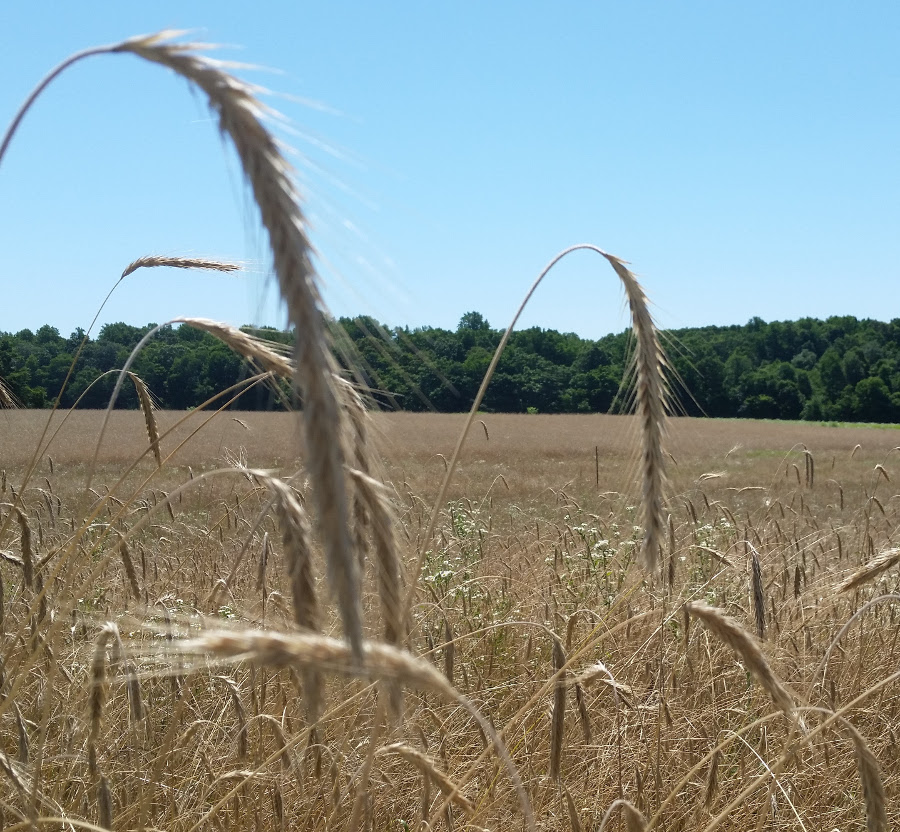 Danny Cowan and George Allen operate Red Tail Grains. With their expertise in small scale farming, they are producing high quality, whole grains for the burgeoning local food economy. The farmers are growing both heirloom and newer varieties of grain for local brewers, bakers, and consumers who have a taste for different flavors of grain.
This year, Danny and George plan to install an artisan mill that they will use to stone grind their grain. With the new mill in place, they'll be able to produce a product for direct sale in local markets and to consumers.
At this stage, Danny and his business partner George have almost completed the structure for housing their future milling operation. A mill is being custom-made by a local design company in Raleigh and the materials for making the mill will come from sources that are as local as possible, including the grindstone which will be quarried and processed in Salisbury, NC. George and Danny hope to have the barn completed by September 2016 and the mill installed shortly afterward. They plan to host a tour of the milling facility in the Spring of 2017 after they have ran a few trials and have the proper certifications.